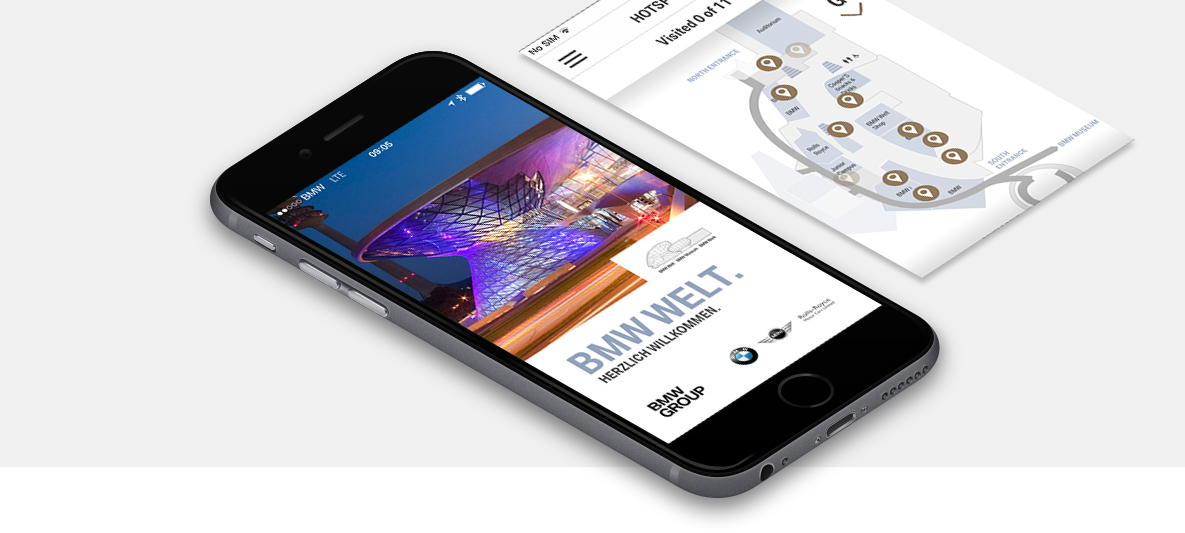 BMW WELT: YOUR INNOVATIVE ACCESS TO EXCLUSIVE HIGHLIGHTS.
Turn your visit to BMW Welt into an interactive experience and allow yourself to be guided through exclusive contents behind the scenes. Even before your visit to BMW Welt, the app allows you to gain initial impressions of the exhibitions and events there. When you are there, iBeacon technology gives you access to interactive exhibition contents and special exhibits. You then benefit from the further information and additional audio and video content.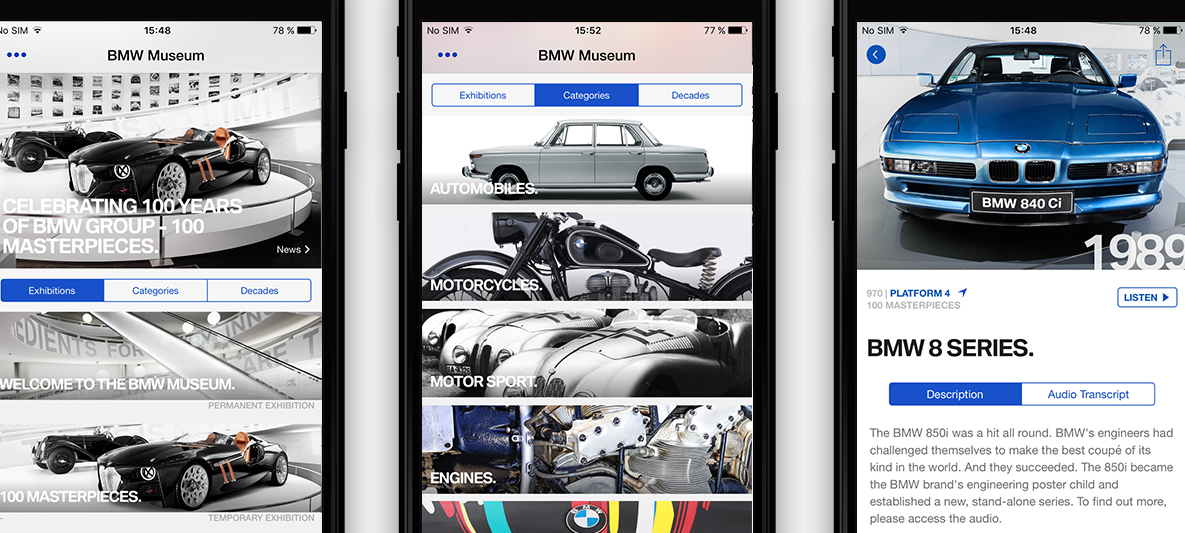 BMW MUSEUM: SU GUÍA INDIVIDUAL A TRAVÉS DE LA HISTORIA DE BMW.
Convierta su visita al museo de BMW en una experiencia interactiva con esta aplicación. Ya sea que le interese el deporte automotor, que quiera saber más sobre diseño o que desee más información de cierta serie o década de la historia de los vehículos, con la aplicación BMW Museum podrá explorar facetas específicas de la historia. La aplicación le acompañará virtualmente a explorar las exhibiciones y le explicará sobre las distintas áreas del museo y de las exhibiciones individuales. Función especial: la información está disponible en formato de audio y de texto en varios idiomas.

Beneficios a simple vista